Eldheimar wird als eine der besten Reise-Entdeckungen von 2016 in The Guardian erwähnt.
Eldheimar museum, Westman Islands, Iceland
Robert Hull, Guardian travel writer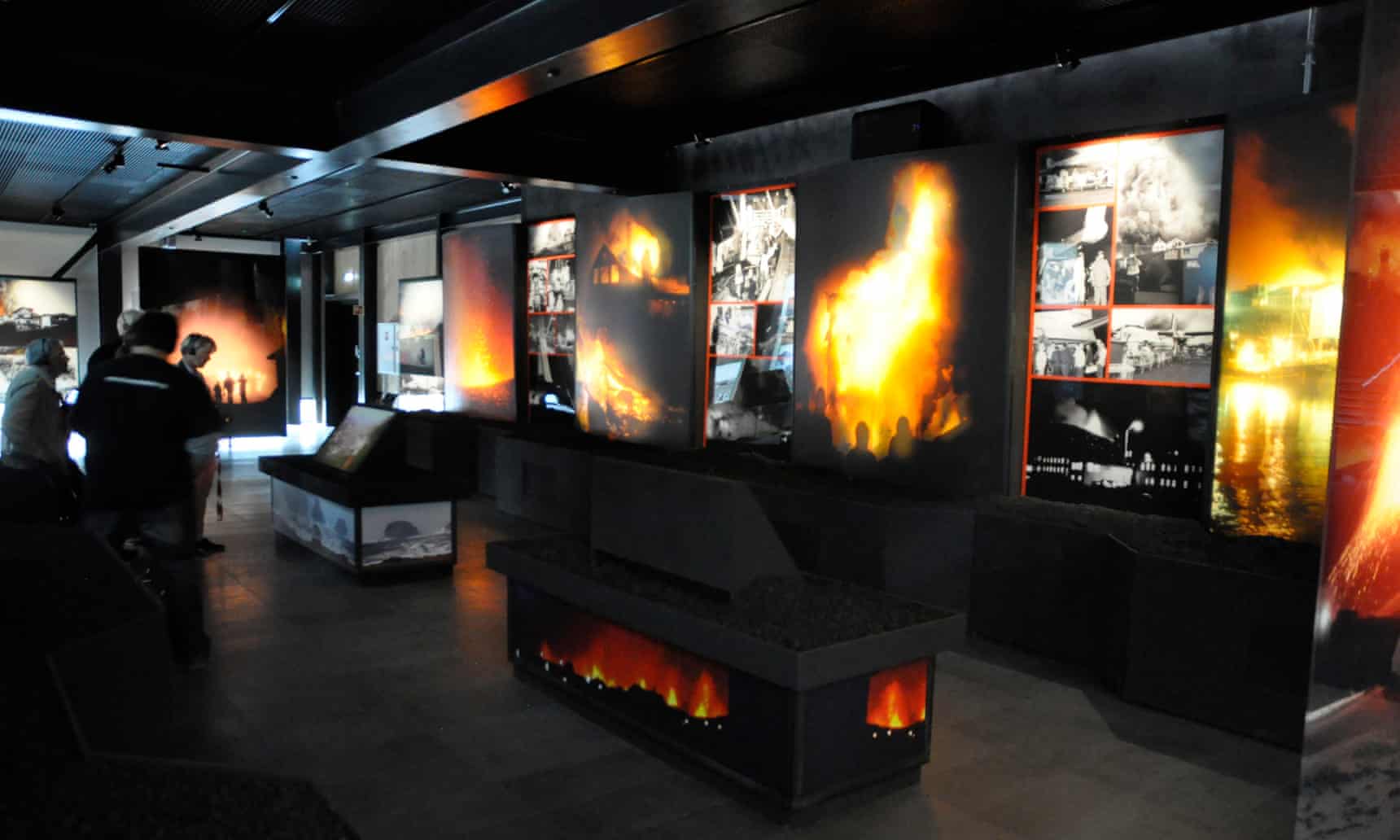 The summit of Eldfell – the volcano formed by the eruption on Heimaey, the only inhabited Westman Island, in January 1973 – was only a few metres away but as the wind increased, my nerve diminished. I felt gusts threatening to blow my glasses off and into the caldera below. Maybe. "I'm scared," I shouted, voice wavering, to my wife of less than two weeks.
She was, and remains, unimpressed at me "bottling it" but, after a silent trek down, at the foot of Eldfell we visited Eldheimar – which made us both happy. This "museum of remembrance" has as its centerpiece the excavated house of Gerður Sigurðardóttir and Guðni Ólafsson, and is dedicated to what started on 23 January 1973 and lasted until the July. Almost 400 homes were destroyed (a third of all buildings on Heimaey) but, miraculously, none of the 5,300 inhabitants died as a direct result. Eldheimar opened in May 2014 and is everything visitors would want in a modern museum: the poignant experience of eruption and evacuation movingly told through a mix of audio and video clips, photographs and interactive exhibits. The superb audio guide even features GPS technology that identifies where you are in the museum and triggers playback accordingly. A fittingly memorable evocation of a defining chapter in the island's history.